kurzfristig eingerauschst am 14.07.2014 (22h) celeste; wien:
Neu New York / Vienna Institute of Improvised Musik
'ouverture respektive entrè zur montags-session' im 'celeste' mit:
eric arn: guit.
markus krispel: sax
peter seher: drama
Celeste Jazz Bar
Hamburgerstrasse 18,
Vienna, Austria 1050
www.celeste.co.at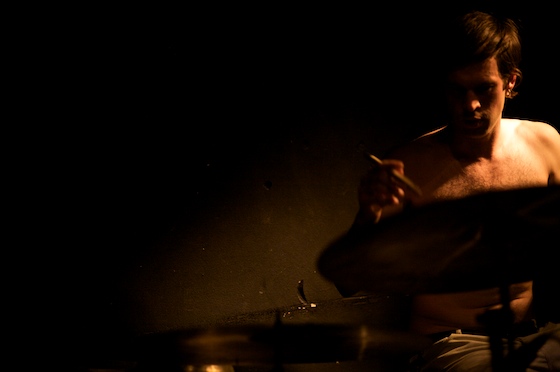 photographie: david murobi [r.i.p.]
The Neu New York/Vienna Institute of Improvised Music
Jazzkeller
A community of musicians, poets, dancers, visual artists developing new directions in improvisation.
Aesthetics – Artistic Integrity – Quality – Intent and Purpose
directly inspired and influenced by
Bill Dixon and Cecil Taylor
What began as a "jam session" in September 2005, featuring guest artists from
Europe, West Africa, North Africa and the United States, mixing and matching all of the
disciplines, including theater, music, dance and visual arts, has evolved into an important
and exciting venue for the creation and experimentation of new thoughts and ideas in improvisation.
Straight Up, Straight Out, Strapped.
Hard-Core-Smash-Groove,
Toes Tapping
Across the Room.
Bringing together the power house combination of the American blues, avant-gard jazz,
electronic music, techno, hard-core, and noise rock.
Every Monday Night @ 21:00
www.nenuvi.org